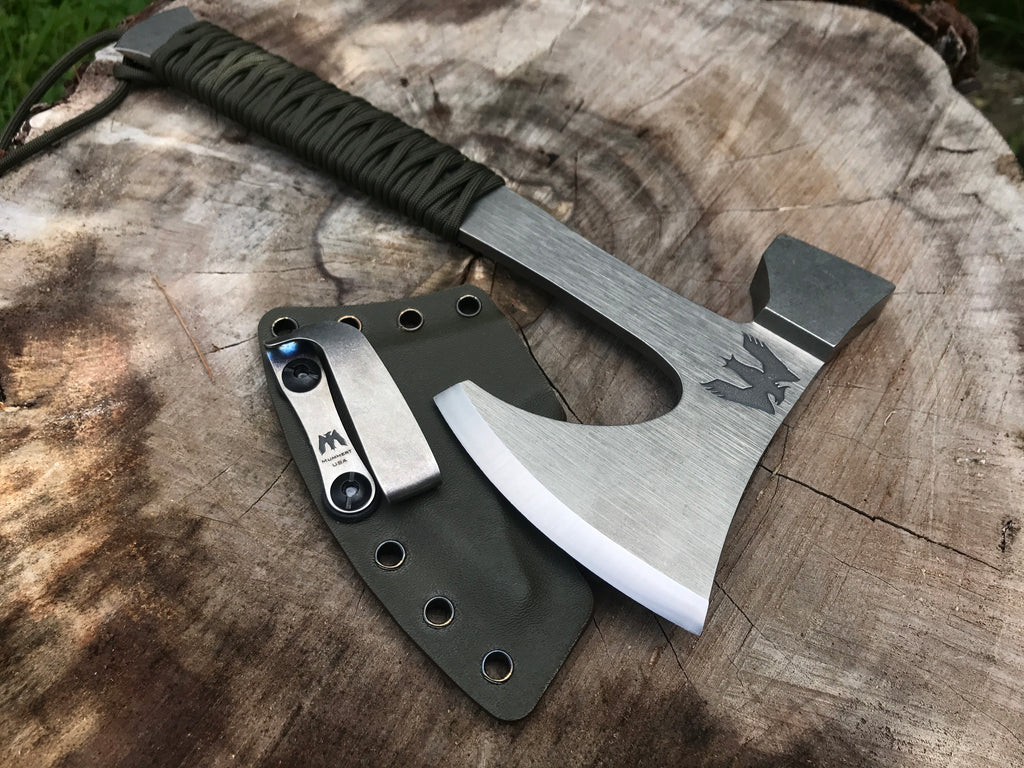 TiOno
$ 650.00
Looking for a small compact chopper that won't rust and does the job, you will find it in our TiOno hatchet. The addition of the hammerhead makes this a versatile tool handy for many jobs.
Available with wrapped Paracord handle or mounted titanium scales, Kydex or leather sheath it will fit your specific needs.
The logo featured in the images is a special edition for the 2017 Seki show in Japan. All hatches order will have our standard logo.
Specs:
OAL: 11 1/2 in
Blade length: 3 3/4 in
Weight: 16 oz with mounted handle
Material: 6Al-4V Titanium
Thickness: 0.25 in
Hammer Face Dimensions: 1.5 in H x 0.6 in W
Handle: mounted 6Al-4V Titanium or Paracord
Edge: Deeply Impregnated Tungsten Carbide, at RC 72
Features: Hammerhead, Prybar
Related Products