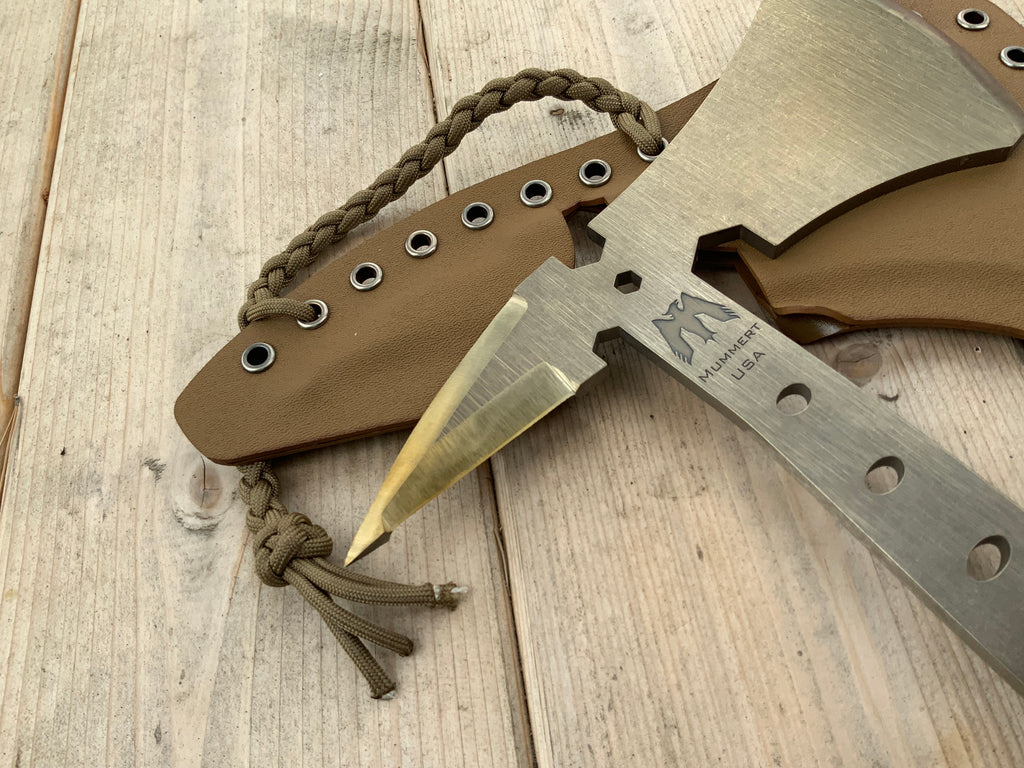 MTT-S
$ 850.00
Lightweight and impervious to rust, our MTT-S (Spike Hawk) is constructed entirely from .220" thick 6-4 titanium. The grinds have a polished bevel and have been deeply embedded with carbides for edge retention. The back side of the MTT-S is a wicked, complex ground spike. The bottom of the handle is beveled for prying.

Tech Specs:
OAL: 17.5 in

Blade length: 3.1 in

Thickness: .220 in

Weight with Paracord wrap

: 1 pound 4 ounces 
Weight with Titanium handles: 1.6 pounds

Material: 6Al-4V Titanium

Handle: Paracord or 6-4 Titanium 

Edge: Deeply Impregnated Tungsten Carbide, at RC 72

Features: Spike, and 1/4", 3/8", 1/2" and 3/4" standard size wrench cutouts. 
Related Products