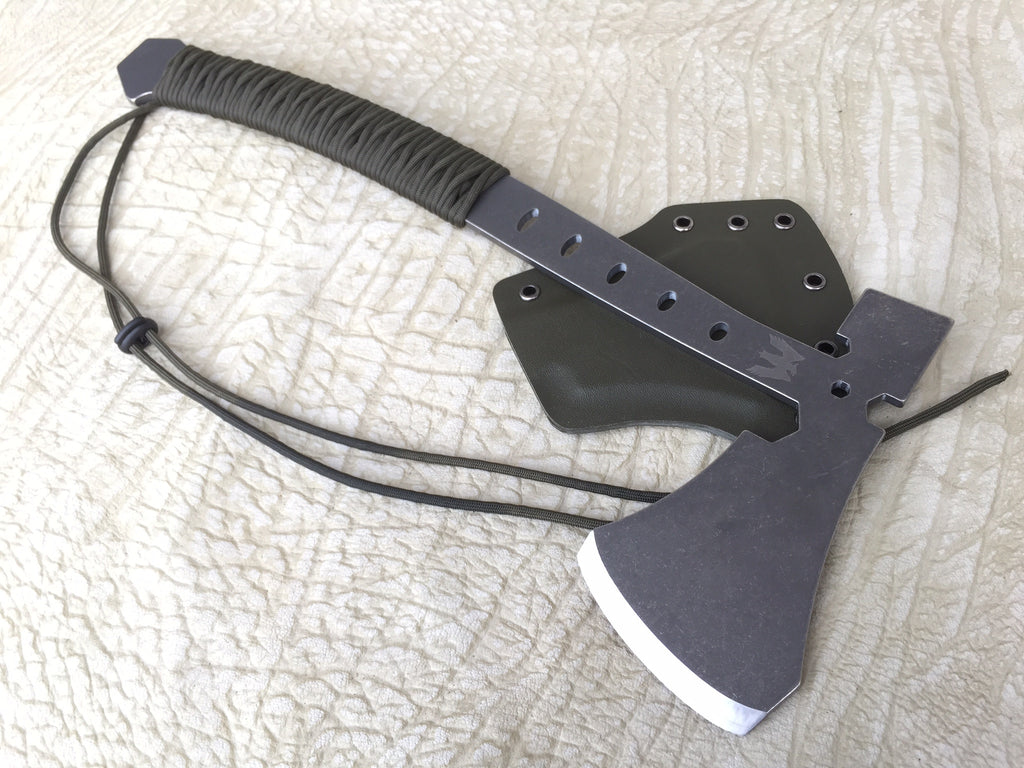 MTT-1
$ 495.00
The MTT-1 is the original Full Tang, All Titanium Tomahawk. At over 18" in OAL but under 22 oz in weight, this full size hawk weighs less than most of the smaller and less capable hawks on the market. The tubing which mounts the handle scales is also 6-4 Titanium, which means this hawk is not only completely non-corrosive in most harsh environments, but also has ZERO magnetic signature, making it ideal for EOD operators. 
Tech Specs:
OAL: 18.3"

Blade length: 3.1"

Weight: 21.3 oz

Material: 6Al-4V Titanium

Handle: Paracord, Micarta, G-10, or Carbon Fiber. 

Edge: Deeply Impregnated Tungsten Carbide, at RC 72

Features: Hammer. Pry Bar, and 1/4", 3/8", 1/2" and 3/4" standard size wrench cutouts. 
Related Products