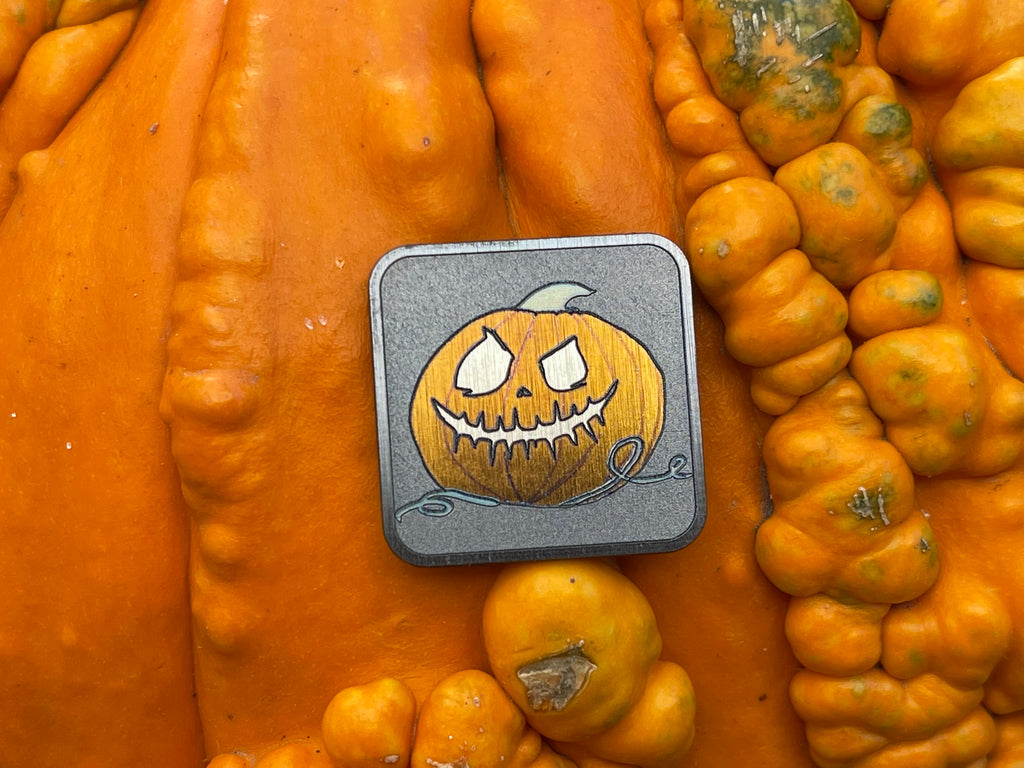 Ti Eye LT Halloween 2021
$ 19.00
Happy Halloween! Get your jack-o'lantern for your pack, garment, cap or wherever else you want to stick it to. 
The Ti Eye LT has the same overall footprint as our original Ti Eye, but is cut from thinner .027" 6-4 Titanium. This allows this version to be more lightweight while having the same detail in the graphics.
Our Ti Eyes™ are the natural evolution of our Millennium Patch™ build, applied to the popular "Ranger Eye" size and shape. Each piece is made of 6-4 Titanium, which is deeply laser engrave and colored. All edges are hand finished and as final step, we permanently apply hook backing.  
100% Made in USA
Dimensions: .9 in x .9 in
Related Products