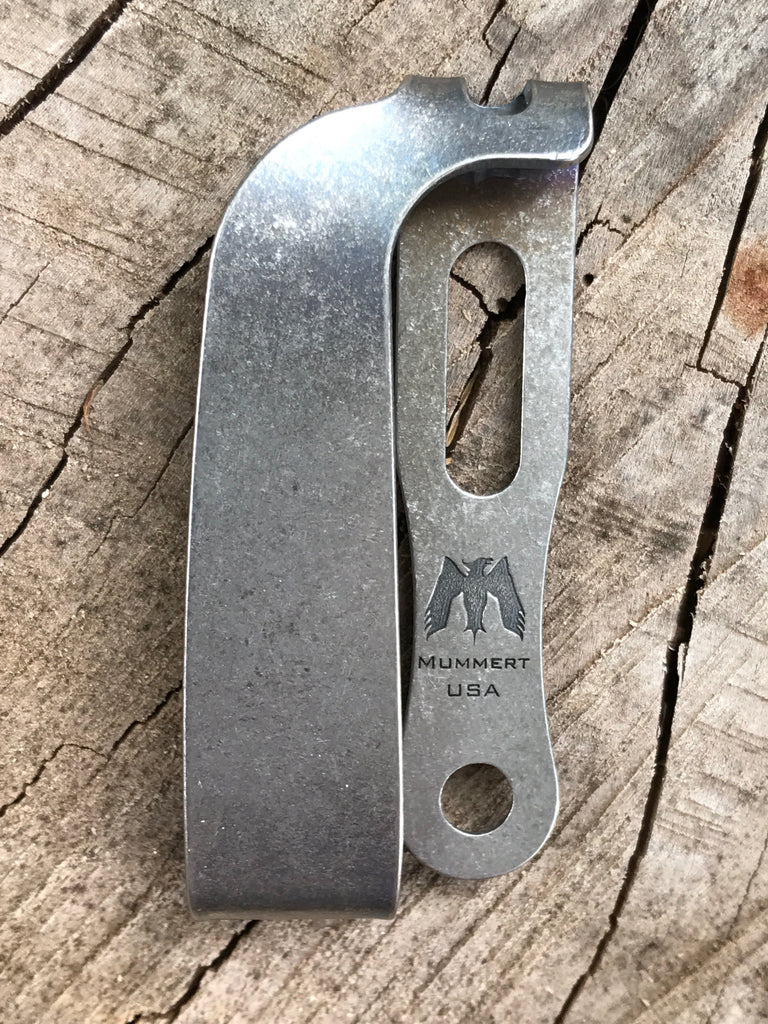 Slotted Ti Clip™
$ 22.00
Looking for a clip that fits your EDC sheath? We took our standard Ti Clip and added a slot design to make it work for you. With our new, patented design this clip now fits rivet spacing from 1' to 1.5". All custom clips are made of 6Al-4V Titanium, each of which is bent by hand under extreme heat, to produce a rock solid clip that is guaranteed for life. Includes high grade stainless steel mounting hardware.
No matter how drunk your knife maker was while doing Kydex, our clip should fit. 
Our reverse bend offers additional carry option, depending on your sheath design.
Specs:
Overall Length: 2 1/4" to 2.5"
Hole Spacing: 1" to 1.5" hole spacing 
Feature: Accommodates belts up to 2.2" wide and 0.3' thick
Material: 6Al-4V Titanium
Weight: .25 ounce (w/o hardware)
ships with stainless steel mounting hardware
Related Products