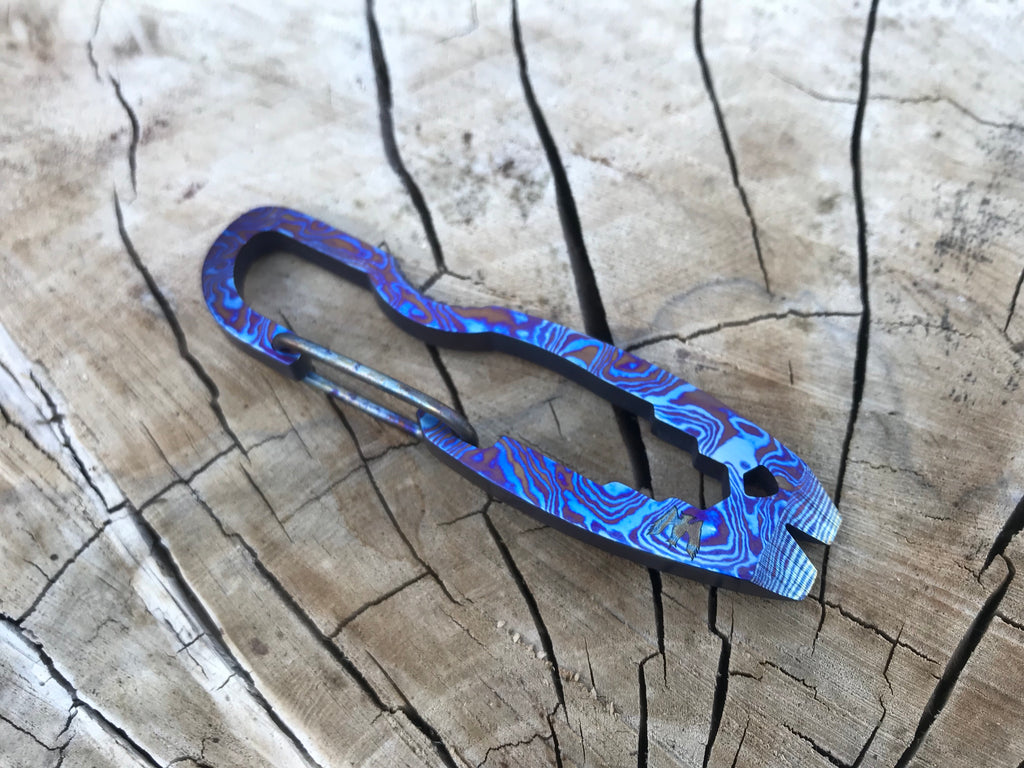 Grub™
$ 120.00
The Grub™ is a compact, reverse opening carabiner made out of 6Al-4V Titanium that also doubles as a bottle opener, pry-bar/nail-puller, and multi hex wrench. Standard size hex wrenches include 1/4", 3/8", and 1/2". The wire gate is also made out of individually hand torched and bent 6-4 titanium rod. Finish options are plain tumbled, and heat anodized.
Specs:
Body: 6Al-4V Titanium
Gate: Heat anodized 6Al-4V Titanium
SAE Wrench sizes: 1/4 in, 3/8 in, and 1/2 in
Weight: 0.8 oz
NOT Intended for climbing.
Related Products