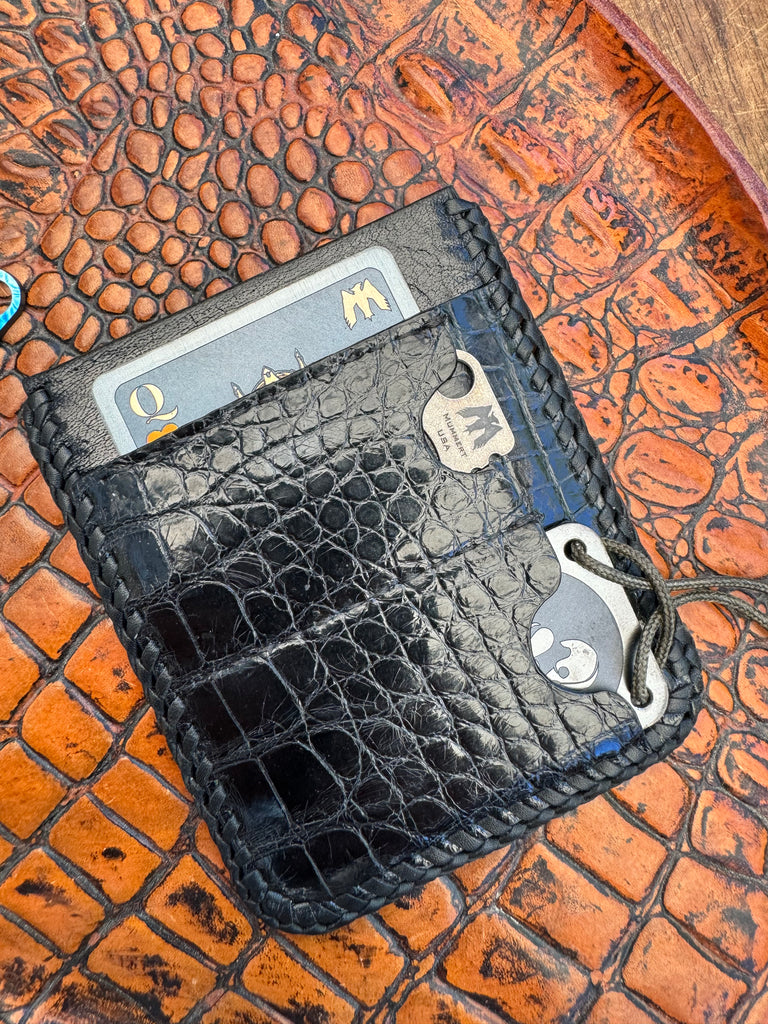 Card Case
$ 180.00
The perfect way to carry your card knife, cards and cash!
Each card case is hand crafted by our friend, Jerry Van Amburg, from Exotic leather with a soft, smooth leather interior, featuring a total of three pockets. All edges are hand finished to perfection and the outer edges are hand stitched to complete the design.
Dimensions: 4in x 3 3/8in x 1/4in
Weight: 0.88oz
Specifics: 3 pockets & 2 mini pockets 
Pictured with an Ultra Compact Cutter. 
Related Products