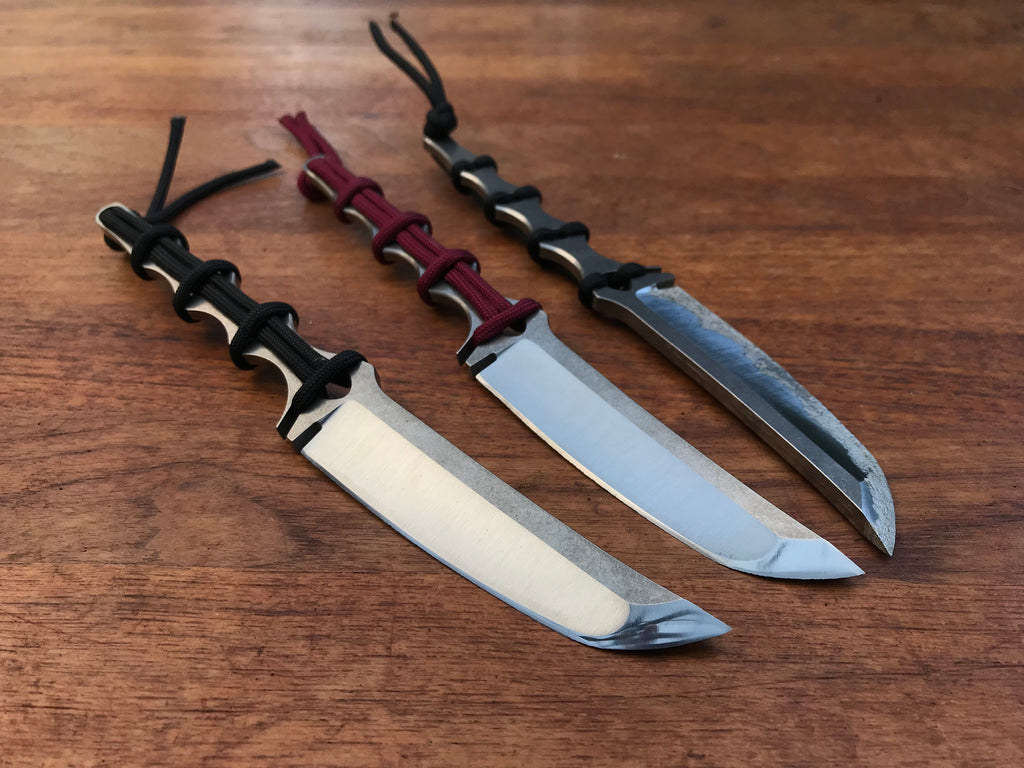 TSK-YT
$ 280.00
Our Tactical Steak Knife - Yoroi Toshi (TSK-YT) was originally designed to supplement our larger fixed blade for smaller chores and meals, and ended up becoming a popular utility knife on its own.
The TSK-YT is double hollow ground from .190" thick 6Al4V titanium with a deeply impregnated carbide edge that brings the edge hardness to RC 72. It is a featherweight at under 2 ounces (without sheath) and it will never rust. The skeleton handle is slim and low profile with strategically placed scallops and paracord to allow for a firm grip. 

All of our TSK-YT come with tumbled finish flats with satin finished grinds with a fitted kydex sheath and Mummert Titanium Clip™. 
Specs:
Overall Length: 8 3/8 in
Blade Length: 3 7/8 in
Blade Thickness: .190 in
Weight: 1.8 ounces (without sheath)
Blade Material: 6Al4V Titanium
Edge: Deeply Impregnated Tungsten Carbide, at RC 72
Handle Material: Paracord
Included: Kydex sheath with Titanium Clip™
Related Products